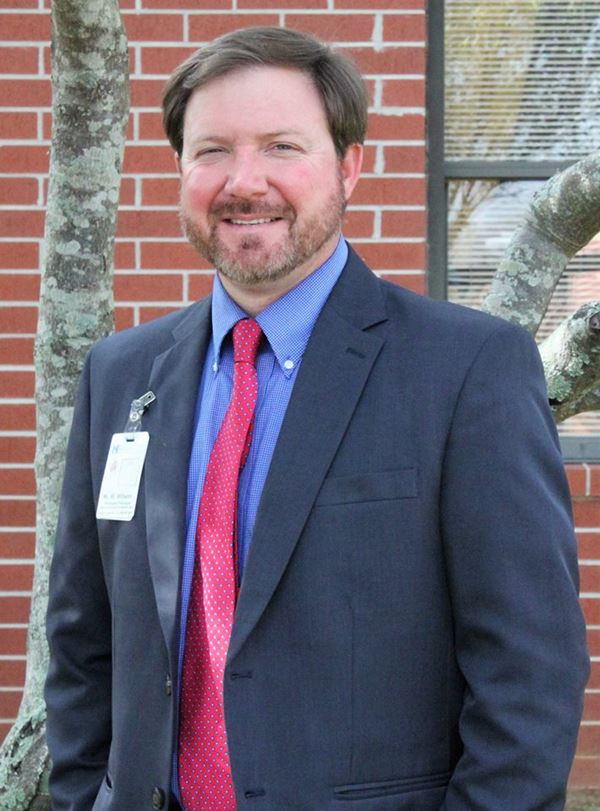 Mr. William Wilson
Principal
The Houston County Board of Education appointed William Wilson as principal of Russell Elementary School during the February 28, 2017, called Board meeting.
"I am honored and grateful to be selected as the principal of Russell Elementary School," said Mr. Wilson "It is great to be a Patriot! I am extremely blessed and honored to be able to work alongside Russell's staff, families, and community. It will be a joy to become a member of this school family as we continue to work toward and celebrate school success."
Wilson has worked in the school system for 16 years and is a graduate of the system. He was born in Alaska but moved to Houston County as a child when his father was stationed at Robins Air Force Base. He attended Bonaire Elementary, Warner Robins Middle, and Houston County High. After attending Georgia College and State University, he earned a Bachelor of Science in Middle Grades Education as well as masters and specialist degrees in Educational Leadership. His tenure with the district includes serving as a fifth-grade teacher at Tucker Elementary and serving as the Assistant Principal of Instruction at Parkwood Elementary. He was also named the Assistant Principal for Discipline at Langston Road Elementary and Kings Chapel Elementary in 2014.