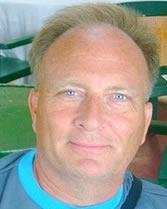 Thank you for visiting the Russell Elementary School website! I would like to tell you a little about myself. I attended public schools in Houston County, Georgia and subsequently graduated from the University of Georgia where I obtained a BA Degree in Spanish. Subsequently, I served as an Officer in the U.S. Army during which time I obtained an MA Degree in Human Resources Development. I eventually returned to Houston County and obtained an Ed.S. in School Counseling. My initial teaching experience began at the Middle School level where I taught Spanish. Since 1997, I have served as a School Counselor.
I have been fortunate to have traveled extensively which has given me the opportunity to learn about various cultures throughout the world. Aside from travel to various parts of the world, I have lived in Chile and Germany.
Russell Elementary is a great school and we are proud to be a part of a exemplary and wonderful school system!