Patriot Players Drama Club
Patriot Players Drama Club

Membership Requirement: 4th and 5th graders; Dramatic skill for storytelling and performance, good attitude and behavior demonstrated in every classroom, regular attendance to club meetings.

Financial Obligations/Dues: $20.00

Mission/Purpose: The mission and purpose of the Patriot Players Drama Club is to make live theater accessible to all children, to enable young people to gain an appreciation for the arts, and to increase self-confidence, self-esteem, and a sense of responsibility by providing an opportunity for children to participate in dramatic activities.

Planned Activities: Meetings every week starting in September; 2-3 times per week the month of the show; Christmas and Spring Performance.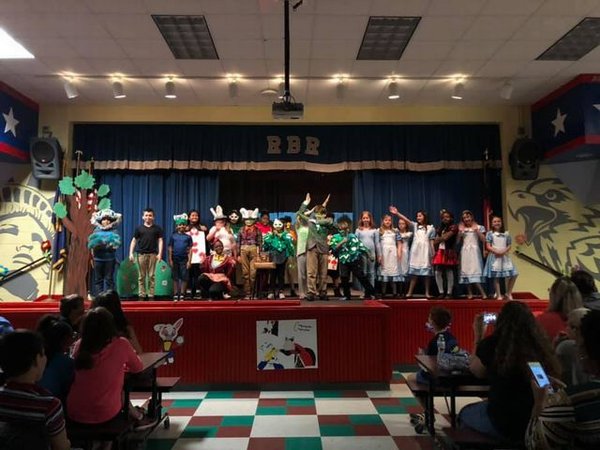 Contact:
Amanda Hunnell Phone: 478-929-7830
Marcus Spurgeon Phone: 478-929-7830
Nestor Jaenz Phone: 478-929-7830